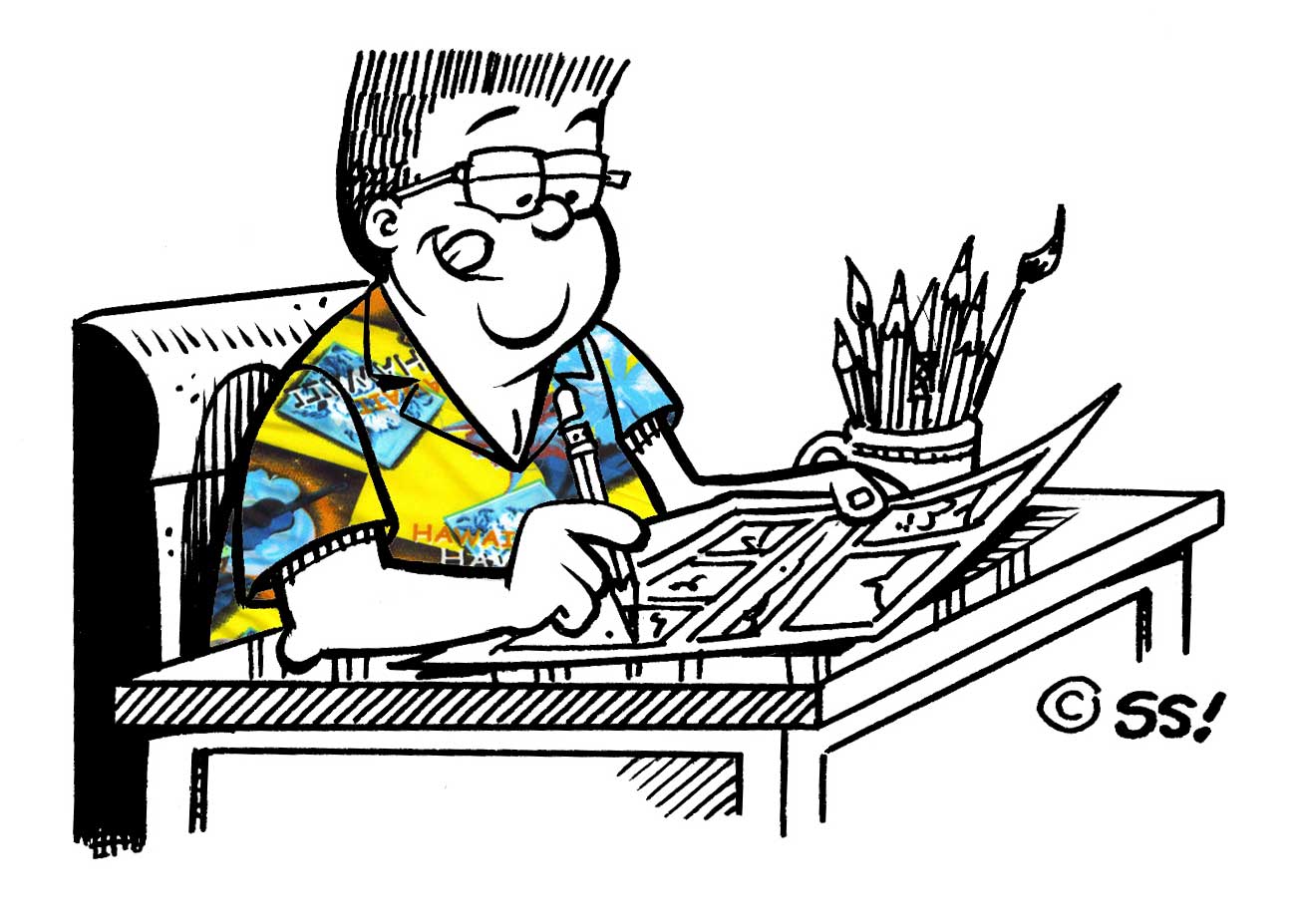 I'm a cartoonist specializing in FUNNY STUFF.
I create, write scripts, write gags, design, storyboard, lay out, art direct, direct and produce animated cartoons. I have overseen millions of dollars of animated productions for television, videos, films, video games and advertising. I have four Emmy certificates for my work on JIM HENSON'S MUPPET BABIES and a Humanitas Award for my work on CAMP CANDY.
I create, write, design, draw, ink, letter and edit humorous comic books for adult and child audiences. I've worked  for Marvel, DC, Archie, Disney, Bongo, Dark Horse, Harvey, Topps, Pacific and many more commercial and promotional funnybooks. I write, storyboard, art-direct and direct animated advertising, both for ad agencies and production houses. I was Senior Art Director for the Los Angeles offices of Ogilvy & Mather and oversaw millions of dollars of production.
My past clients include Post Cereal, Burger King, Disney, Hasbro, General Foods and others.
I'm available to make YOUR project much funnier than that OTHER company's project.